Boost Your Mood with Food – Pandemic Edition
April 10 @ 12:00 pm

-

5:00 pm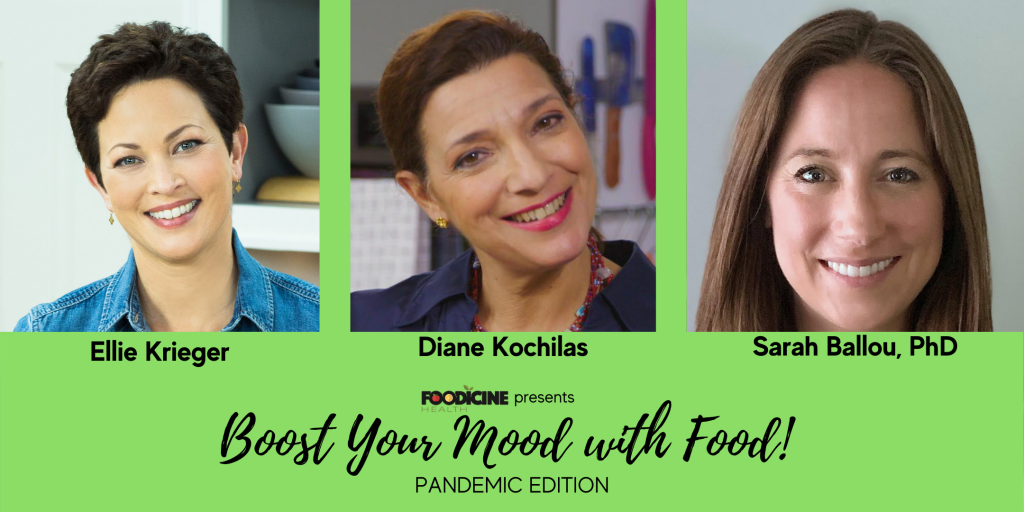 Join Foodicine Health and Celebrity Chefs on April 10th, 2021 to "Boost Your Mood with Food – Pandemic Edition".
We all want to feel happier and healthier during these unusual times, right? Yet, are quarantine, home schooling, teleworking, and the financial pressures of COVID leaving you anxious and stressed? While at home, are you reaching out for chips, processed foods, and frozen meals to make things easier with your meal preparation? Is this leaving you wanting to eat and feel healthier?
If so, let Celebrity Chef Diane Kochilas, star of "My Greek Kitchen" (PBS), Celebrity Chef/Dietitian Ellie Krieger, star of "Healthy Appetite" on Food Network and "Ellie's Real Good Food" on PBS, Dr. Sarah Ballou, GI Psychologist at Harvard Medical School's Beth Israel Deaconess Hospital in Boston, and the non-profit Foodicine Health teach you how to "Boost Your Mood With Food" by following the Mediterranean Diet.