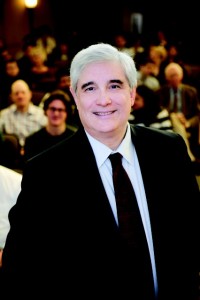 RICHARD S. BEASER, MD
MEDICAL EXECUTIVE DIRECTOR,
PROFESSIONAL EDUCATION
Richard S. Beaser, M.D., is a practicing physician in the Joslin Clinic and holds the position of Associate Clinical Professor of Medicine at Harvard Medical School. He has also been the Medical Executive Director of Professional Education at Joslin and was instrumental in developing that activity at Joslin, a department he founded in 1990.
Dr. Beaser graduated in 1973 from Trinity College, Hartford, and received his medical degree from Boston University School of Medicine in 1977. He served as a resident in internal medicine at the University of Massachusetts Medical Center in Worcester from 1977-1980. He was a fellow in endocrinology at the Joslin Diabetes Center, Boston, MA 1980-81, and in Endocrinology at the Lahey Clinic Medical Center, Burlington, MA 1981-82.
Dr. Beaser has been on the staff of the Joslin Diabetes Center since 1982. He has held numerous past positions at Joslin, including Section Chief of the Adult Diabetology Practice, Medical Director of the Diabetes Treatment Unit, Coordinator of the Patient Education Section, and Medical Director of Joslin TrialNet, a clinical trials network. He has been a clinical research investigator, including the landmark Diabetes Control and Complications Trial. Dr. Beaser has authored 4 books: Joslin Diabetes Manual, Outsmarting Diabetes, The Joslin Guide to Diabetes, and Joslin's Diabetes Deskbook: A Guide for Primary Care Providers. Dr Beaser is a well-known national lecturer on clinical diabetes and its comorbidities. He is the author of numerous publications in peer review journals, review articles, and book chapters.
In his role as Medical Executive Director of Professional Education at Joslin Diabetes Center, and currently as the Chair of the CME Committee, Dr. Beaser has a specific focus on development or oversight of educational content for the department, targeting physicians, other medical professionals, and patients. He leads departmental conceptualization and development of projects and activities.