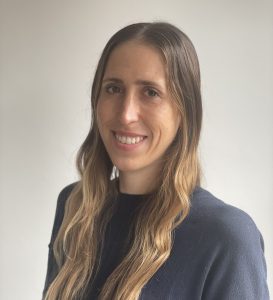 Michaela Jones is a Doctor of Nursing Practice and Board-Certified Adult-Gerontology Nurse Practitioner with over a decade of nursing experience. She received a Bachelors of Science in Biology at the University of Wisconsin, and then completed her Bachelors of Science, Masters of Science and Doctorate in Nursing at Columbia University.
Dr. Jones has worked with many large hospitals and clinics in New York City, including Mt Sinai Hospital's World Trade Program where she treated 9/11 first responders for 9/11-related illnesses. While at Mt Sinai she trained at the American College of Lifestyle Medicine to provide lifestyle guidance to her patients suffering from GERD including dietary management. She also worked at Neighborhood Coalition for Shelter providing group and private nutrition and wellness classes to clients with substance abuse disorders.
She has published in several clinical journals and has participated in numerous research projects. She is a contributing author in Karen Dick and Terry Mahan Buttaro's most recent case study book, Geriatric Primary Care & Multimorbidity Management. She held several teaching assistant positions at Columbia University School of Nursing.
Dr. Jones has a strong passion for curating recipes for alternatives to processed meals as well as easy to prepare, delicious recipes for "Special Diets".